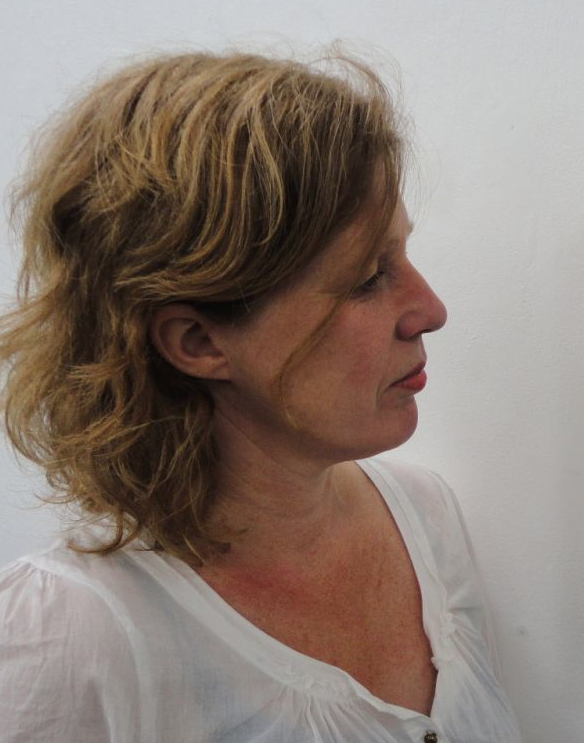 Hinke Schreuders (born 1969) has been making small paintings or drawings on canvas with needle and thread since 2002. She draws on both borrowed images and personal photographic material for these embroideries in which she explores the field of tension between feminine role models, sexuality and pornography. In parallel to this, the work is about vulnerability and identity confusion in general.
Her technique, embroidery, appears to be innocent, but her carefully constructed compositions evoke associations with more sinister undercurrents in a language that is prosaic and poetic at the same time. She draws her inspiration from both traditional Victorian samplers and modern pornographic websites, as well as from the tale of Little Red Riding Hood and the novel Histoire d'O.
Hinke Schreuders lives and works in Amsterdam. Her work is regularly shown in the Wetering Galerie in Amsterdam and has been exhibited at such venues as Kunsthal KAdE in Amersfoort, the Noordbrabants Museum in 's-Hertogenbosch and the Audax Textielmuseum in Tilburg.