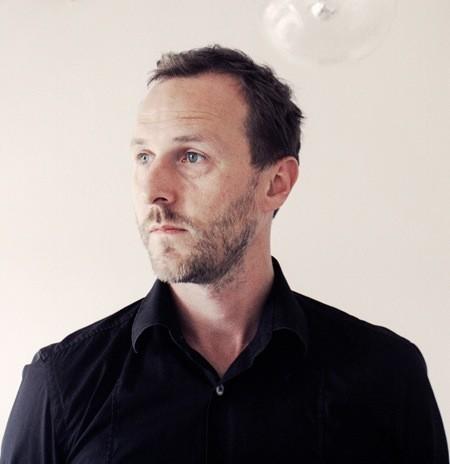 Ives Maes (°1976, Hasselt, Belgium) is a multidisciplinary visual artist who lives and works in Antwerp, Belgium. He studied sculpture at the Royal Academy of Fine Arts in Ghent, Belgium and a post-graduate program at HISK, Antwerp. In 2008 he was a resident at Künstlerhaus Bethanien in Berlin. Since 2012 he is working on a PhD in the arts at KASK School of Arts, University of Ghent.
In 2004 he started working on the RECYCLABLE REFUGEE CAMP project, which is an ironic proposal for a biodegradable living unit. It consists of biodegradable structures such as shelters, latrines and fountains that are built in conformity with the regulations of the U.N.H.C.R. But rather than being a worthy solution for grave matters it tackles the ethical imperative that encourages art to intervene in the world. This investigation has led to several specific projects and exhibitions in contemporary art centers such as the SMAK in Ghent, Yerba Buena Center in San Francisco, Ludwig Forum in Aachen, MuHKA Museum in Antwerp, Istanbul Biennale and the Museo de arte Carillo y Gil in Mexico City. In 2008 the project came to an end with a publication by Mer Paper Kunsthalle.
From 2008 to 2012 he worked on a photographic series about World's Fairs: THE FUTURE OF YESTERDAY. For this project Ives Maes travelled throughout the world to photograph reminisces of World's Fair pavilions and monuments. The utopian visions of the future that were projected during these fairs are often in strong contrast with the heritage of poorly conserved architecture and neglected monuments. It is this fringe between utopia and dystopia that the artist captured in his series. Since 2008 these photographs have been exhibited amongst others in Z33 Art Center Hasselt, the Photo Museum in Antwerp, Kunsthalle Düsseldorf, Void+ in Tokyo, the National Museum in Beijing, STAM City Museum in Ghent and the Nelson-Atkins Museum of Art in Kansas City.
Since 2013 Ives Maes is working on a new project named SUNVILLE. Sunville is the English translation of his native village Zonhoven in Belgium. The photographic series is a personal quest into his memories around specific locations in his hometown. On another level this series is a part of his PhD in the arts research at KASK School of Arts / UGent concerning the physical, sculptural and architectural aspects of photography.

Photo: Felix Baumsteiger